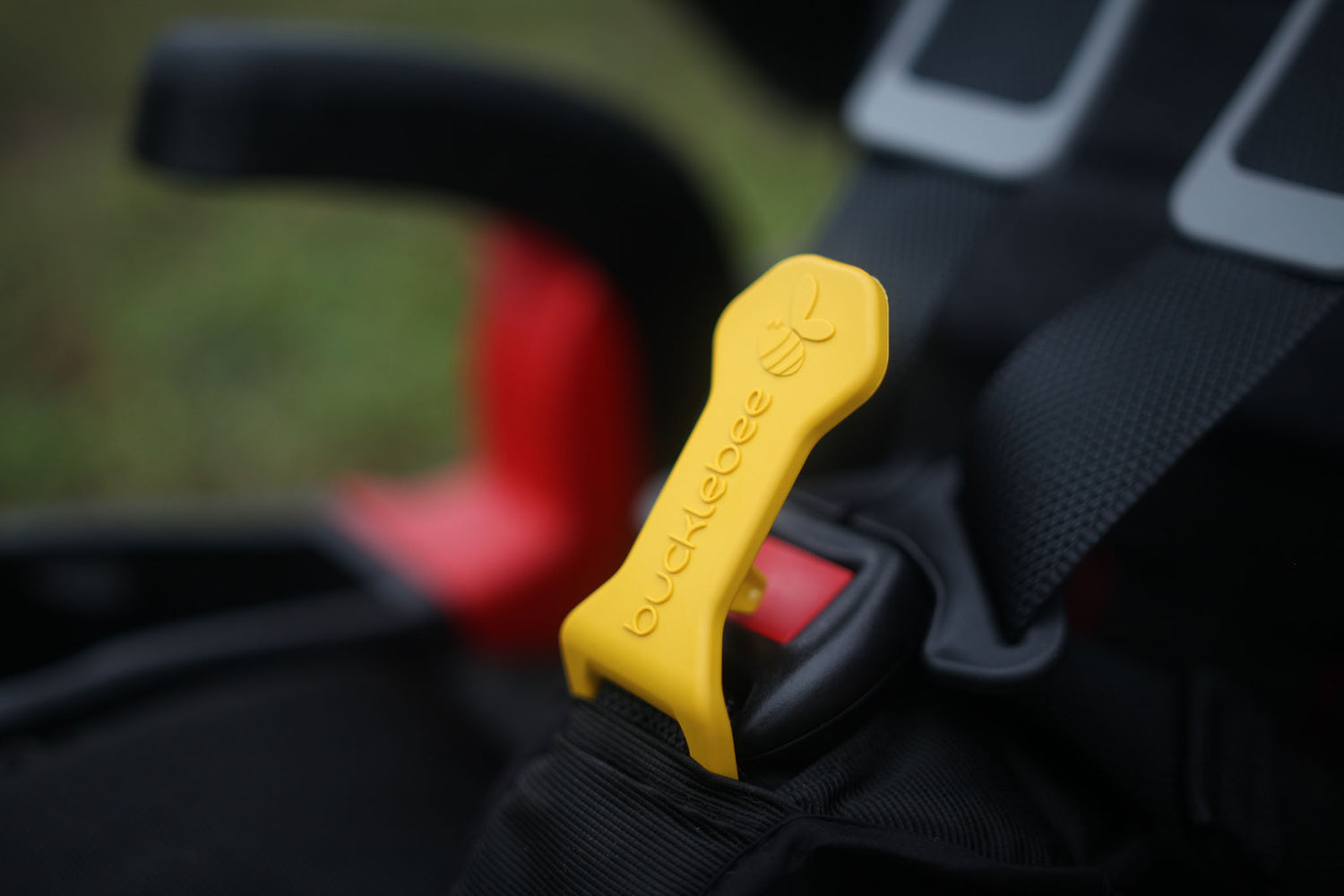 How can Bucklebee help you?
Bucklebee is an easy car seat buckle release aid for children. This allows responsible children to unbuckle themselves and saves the parent and/or caregiver time & energy! As the first of its kind, it is designed to work with push-button style car seat buckle harnesses.
Buy on Amazon
What others are saying...
"Great product for anyone with arthritis, carpal tunnel, neuropathy..."

"I want to keep my kids in a 5-point harness as long as possible and this helps me achieve that."

"This thing has been a life saver! We have a 3rd row SUV and 4 kids..."